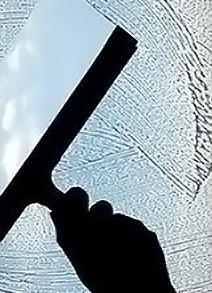 City grime quickly builds up on windows, spoiling the view both inside and out.
It's vital that exterior windows are only cleaned by skilled, qualified technicians, who are fully conversant with the relevant Health and Safety requirements. They need to be experienced and properly equipped. It's strictly a job for specialists like Deep Kleen.
Many offices have a lot of interior glass – not only the main windows but also glass partition walls, interior windows and glass doors. We'll clean these windows for you on a regular basis as part of your agreed cleaning schedule.