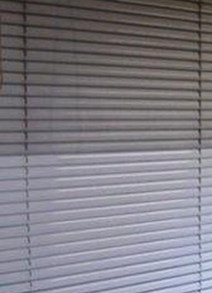 High-tech ultrasonic treatment makes cleaning blinds a breeze – and breathes fresh air into your workplace.
Blinds harbour all manner of dust and bacteria, and are notoriously difficult to clean. We offer a high-tech ultrasonic approach which is quick, efficient, economical and far more effective than traditional methods – in fact the results are truly spectacular.
Each blind is removed, immersed in a tank containing a special cleansing solution and vibrated by a high frequency sound generator. The dirt literally falls off.
This process produces exceptional results. Unlike manual methods there are no 'missed patches' and even the cords come back looking like new. After cleaning, we lubricate and test all blinds before refitting them.